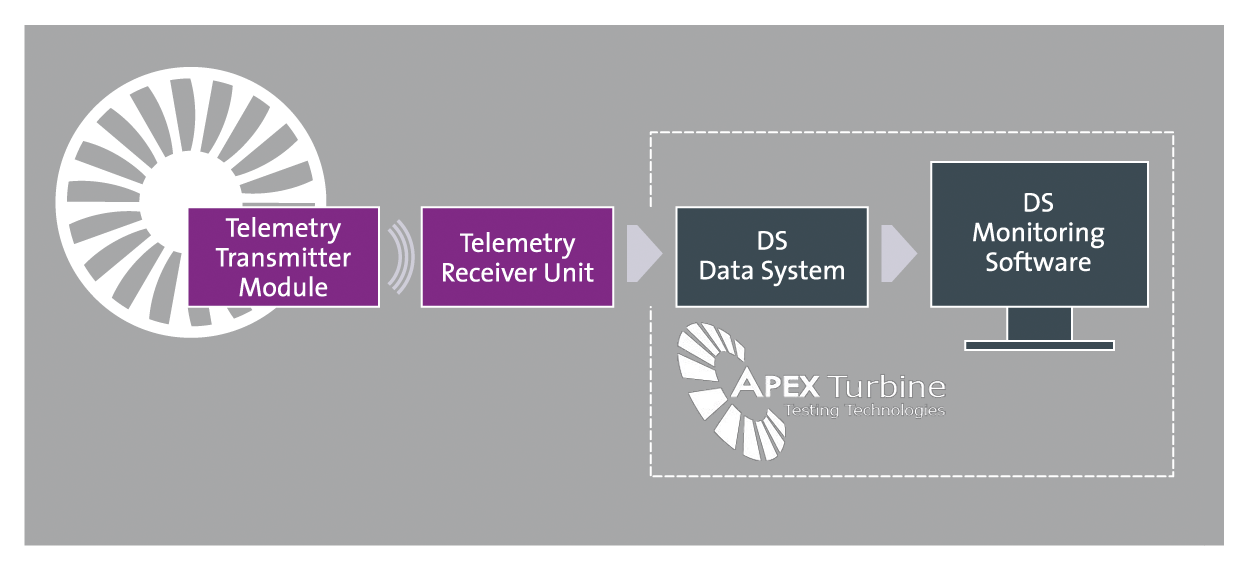 APEX Turbine Testing Technologies is a leader for world-class testing and analysis software solutions for turbomachinery testing and other rotating machinery.
With market leader APEX' products we can offer a perfectly harmonized portfolio of efficient testing- and analysis software. APEX software solutions are combinable with a wide spectrum of data acquisition hardware (rotating and non-rotating). Complete integrated software solutions help you successfully realize your test projects.
APEX DS – Dynamic Data Acquisition Software
APEX DR – Real Time Monitoring Software
APEX DX – Signal Processing Software
APEX DV – Analysis File Viewer Software
APEX BT – Blade Timing Software
APEX GM – GageMap Mesh-Free FEA Analysis Software
APEX FM – File Management Software
Demo licenses are available free of charge upon request.
APEX Turbine has teamed up with datatel to provide a new and better way to test rotors. The new, direct digital interface improves data quality while lowering costs. datatel offers the ability to test through either analog or digital paths and sends digital data directly to DS Data Acquisition Software by direct Ethernet cabling. Driver software is also available free of charge.
datatel is distribution partner for APEX software products in Europe.
More information available under https://apexturbine.com