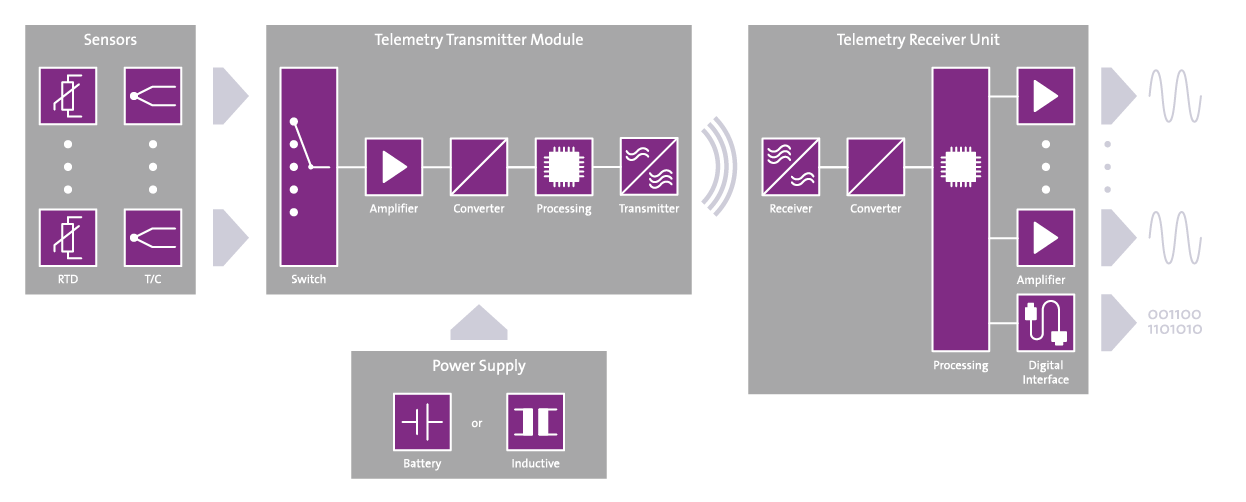 Need to perform challenging temperature tests of rotating machinery? This multi-channel telemetry system will perfectly meet your requirements.
Our modular multi-channel technology is designed for accurate temperature measurement with thermocouples or RTDs (PT100) and can be used in a variety of applications enabling telemetric temperature measurement systems with total counts of 1000+ channels can be realized.
In addition Furthermore, designs for steady-state strain and pressure measurement are available.
By operating multiple dt300X series telemetry systems the total channel count can be flexibly extended. Moreover, the dt300X series can be combined individually with dt100X, dt200X and dt400X series systems.