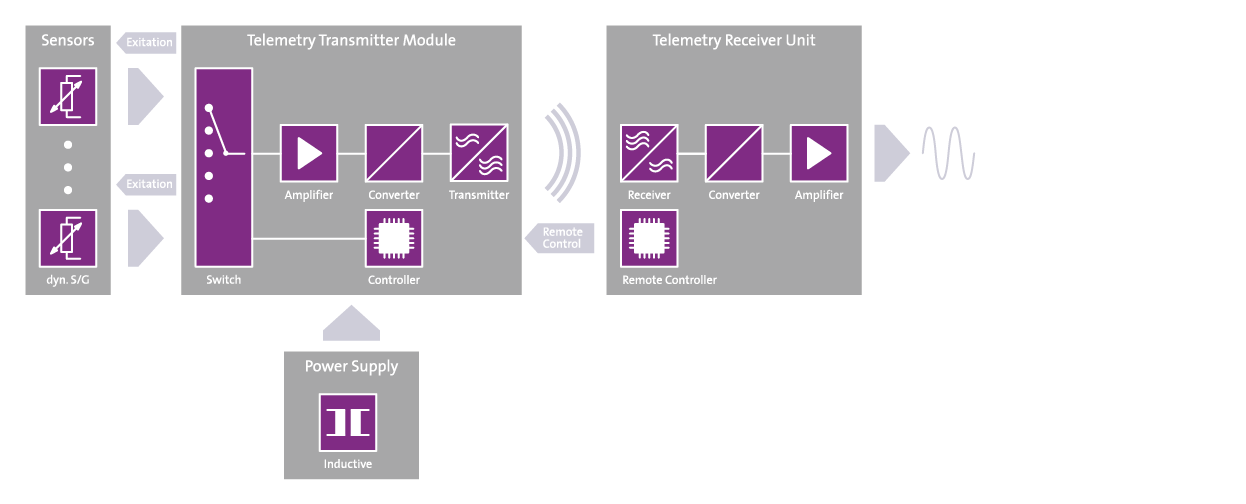 Measuring blade vibration on turbochargers and very small high-speed turbine rotors – this multi-channel telemetry system will suit the purpose.
The miniaturized module can scan up to 6 dynamic strain gages individually at up to 140.000rpm rotor shaft speed and is remotely controlled by the receiver unit.
By operating multiple dt400X series telemetry systems the total channel count can be flexibly extended. Moreover, the dt400X series can be combined individually with dt100X and dt300X series systems.