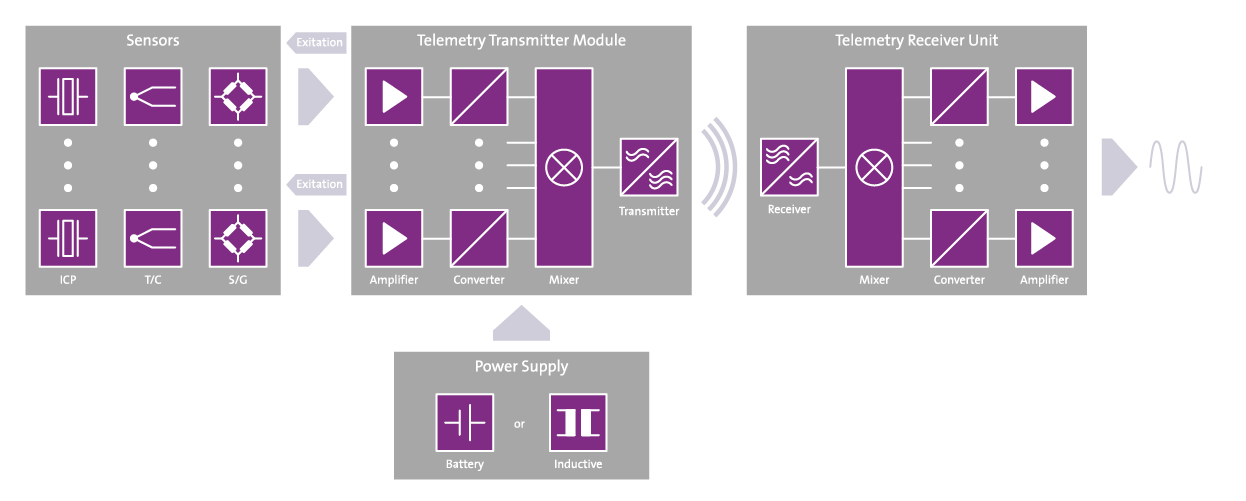 The universal, flexible and versatile multi-channel technology to build your modular telemetry systems with low to medium channel counts – suitable for a broad range of demanding applications.
A large variety of different transmitter types and designs are available to measure different kinds of sensor signals with medium to high signal bandwidth.
By operating multiple dt200X series telemetry systems the total channel count can be flexibly extended. Moreover, the dt200X series can be individually combined with dt100X and dt300X series systems.